Witnessing the performance of filleting tuna, preparing meals by skilled chefs from the coastal city of Tuy Hoa, then enjoying tuna and wasabi with a strong sea flavor at the event of Tuy Hoa – Pleiku Connection Tourism Festival 2022 has just taken place, people in the mountain town of Pleiku have had great emotions and experiences.
Many guests breathed in exclaiming: How wonderful the Tuy Hoa – Phu Yen tuna dish is! Not only that, Mr. Tran Minh Hoi, Vice Chairman of Gia Lai Tourism Association, also combined ocean tuna with Anh Vu fish and Gia Lai leaf salad, which created a new and wonderful taste.
For Phu Yen fishermen and people working in tourism field here, tuna is a precious gift of the ocean, becoming a messenger to connect, attract and retain tourists when coming to Tuy Hoa – Phu Yen.
Phu Yen Newspaper would like to introduce some pictures of Phu Yen tuna culinary demonstration at the Tuy Hoa – Pleiku connection tourism festival held in Pleiku city.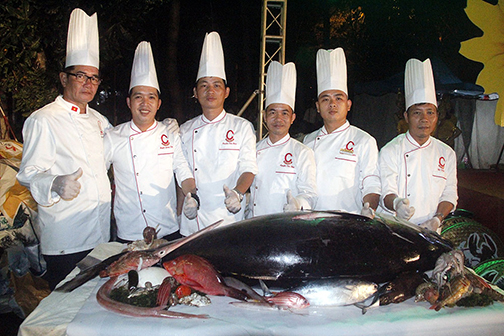 Tuna meat is as red as beef, so it is also known as "cow fish" by fishermen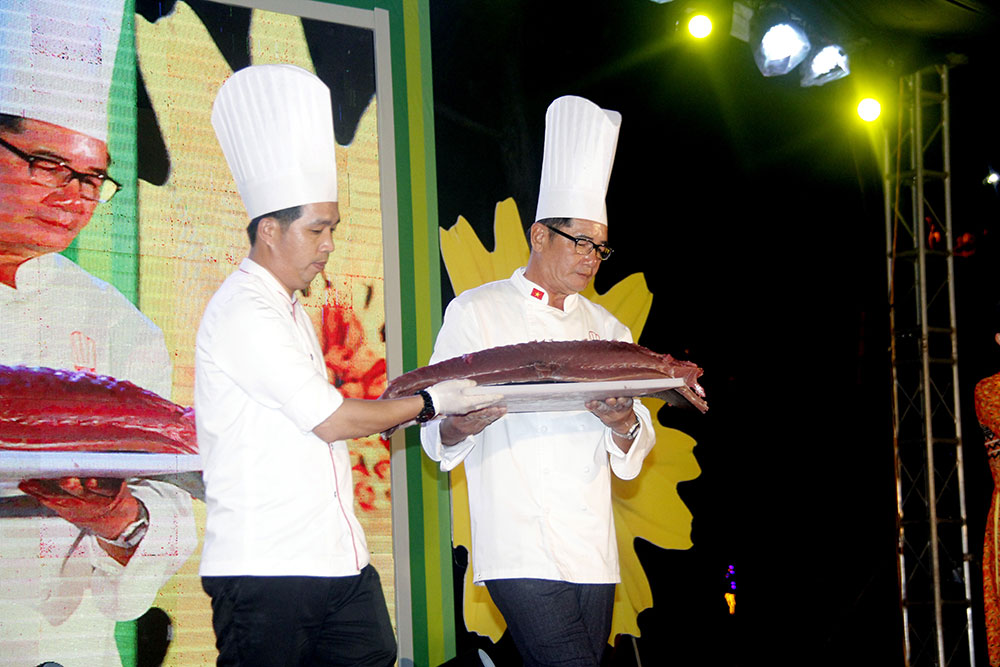 The chefs of the Phu Yen Chef's Association are ready for the performance of tuna cuisine on the stage
Tuna is cut into pieces and dipped in a mixture of wasabi – soy sauce – chili sauce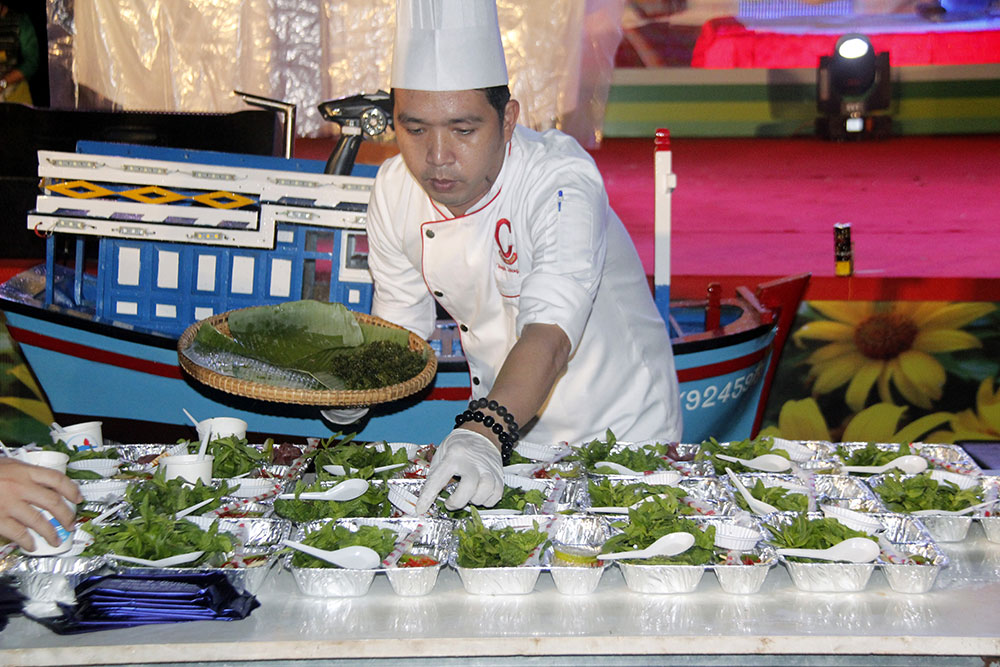 Delegates and guests shared an impromptu dish of tuna – Anh Vu fish and Gia Lai leaf salad as a message of connection, cooperation and development between Tuy Hoa coastal city and Pleiku mountain city
The condiments served with tuna salad are herbs, grape seaweed, acrid bananas, roasted peanuts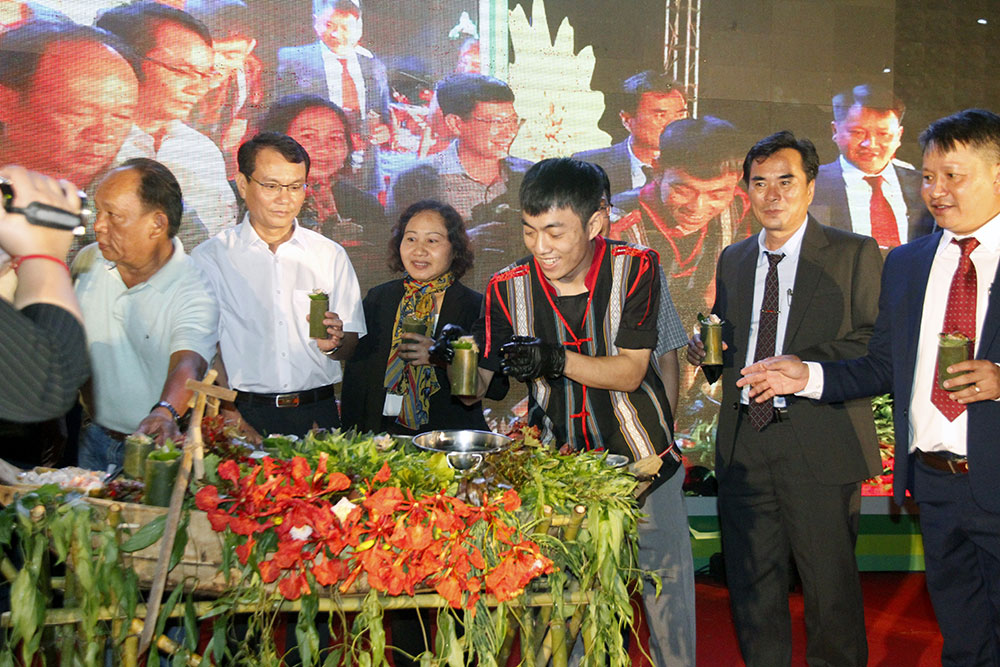 After demonstrating and quick processing, the tuna dish was invited to the attending delegates and visitors to enjoy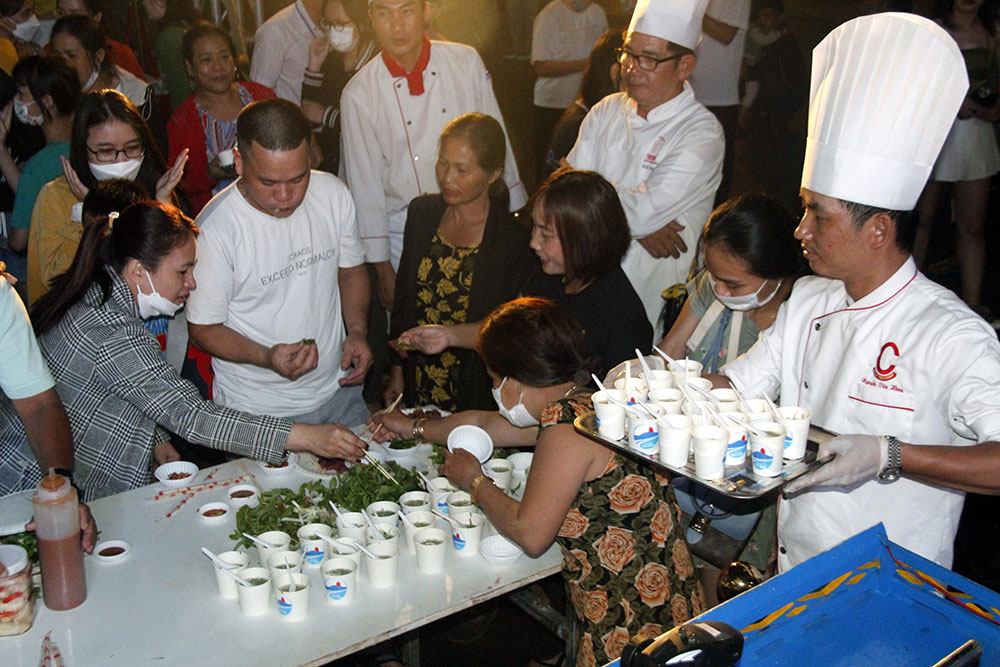 Visitors enjoying tuna dish
Source: Phu Yen Newspaper
Translated by TRINH THUY